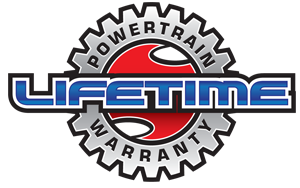 Which vehicles come with the Lifetime Warranty?
Southern Motors Kaminsky Autogroup limited lifetime warranty applies to all New vehicles and Manufacturer Certified Pre-Owned.
What is covered under the Lifetime Warranty?
Power train Coverage: ENGINE: Engine block and cylinder heads and all internal lubricated parts including pistons, piston rings, pins and cylinder sleeves, crankshafts, pulley, main bearings, caps and bolts: connecting rods, and rod bearings, caps and bolts; camshafts, camshaft bearings, buttons and plugs; timing gears and timing chain or belt; rocker arms, rocker arm pivots, shafts and bushings; intake and exhaust valves, oil pump, covers, gears, pressure relief valve and screen; rotor housing, rotors, shims and silent shaft; all internal fasteners, nuts and bolts; turbocharger/supercharge assembly including boost valve and waste gate; valve timing and side covers; harmonic balancer; flex plate/flywheel and ring gear. TRANSMISSION/TRANS AXLE/TRANSFER CASE: Transmission/trans axle case and all internal lubricated parts including ring and pinion gears; oil pump, cover, gears, housing and vanes; torque converter; valve body; throttle valve; valve pack; governor, gear and cover; parking gear and prawl; roll pins; sprockets, chains, springs, stator and shaft; pressure regulator valve; pressure switches; solenoids; bands; automatic transmission/trans axle clutch, drums pistons, and steel plates; planetary and sun gears; servos and speedometers drive gears; accumulator and rings *DIFFERENTIAL: All internal lubricated parts, rings and pinion assembly *
How long is the Lifetime Warranty really good for?
The warranty is valid for as long as the original owner owns the vehicle.
Can I get the Lifetime Warranty at another Honda dealer in the area?
NO. This warranty is exclusive through Southern Motors Kaminsky Autogroup.
How much will it cost?
Nothing. The Lifetime Warranty comes standard with every New Vehicle and Manufacturer Certified Pre-Owned.
Why Is Springfield Chrysler Dodge Jeep offering the Lifetime Warranty?
We simply want to give our customers the most that we can. The Kaminsky Auto group have been in the business for over 80 Years. Our customer comes first!
Is there any extra maintenance required to maintain the Lifetime Warranty?
No extra maintenance is required. Your vehicle must be maintained by Kaminsky Autogroup service personnel. You must also bring your vehicle from the store your purchased your vehicle from (Honda / Springfield / Acura of Savannah).
Do I have to have all of my service completed at Southern Motors Kaminsky Autogroup?
Our award- winning service department will certainly exceed your expectations and maintain your records electronically. At a minimum, your vehicle must be serviced every 6 months or 7500 miles, whichever occurs first. Comprehensive evaluation and service must be performed every 30,000 miles or 24 months to keep this warranty in effect. Required maintenance must be performed before your oil life reaches 0 (Zero) percent. Your service history log must remain in the vehicle for validation purposes. In the event a breakdown occurs please contact us immediately.
Where am I covered by the Lifetime Warranty?
The Lifetime Warranty applies only at Southern Motors Kaminsky Autogroup.
Is the Lifetime Warranty transferable if I sell the vehicle?
No, the Warranty is good only as long as you own the vehicle.
What's the catch?
There are no catches, hidden fees, or gimmicks.
Who administers the Lifetime Warranty?
The Lifetime Warranty is administered by The Kaminsky Auto group